Let's face it, hair removal sucks. Besides the time your mom told you you could shave your legs for the first time, there is nothing exciting about it. What's worse is you have to do it all the time, especially this time of year. Luckily for me, I've found a new way to remove hair from unwanted areas and I'm here to share it with you.
For the past few months I've been using something called an epilator. The one I've been using, and the one pictured here, is the
Emjoi eRase e60
, which retails for about $79. I realized not a lot of my friends knew what one was or how to use one, so I figured it'd be a good lil' tool to share with you all.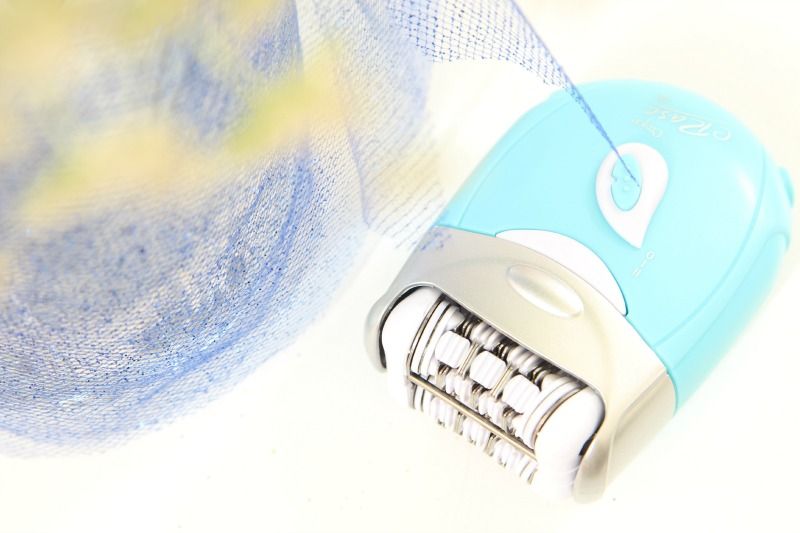 So, what's an Epilator? An epilator looks like an electric razor but instead of having shears it has a bunch of tiny tweezer-like pieces. These glide along your skin grabbing the hair and removing it from the follicles. The result is smooth skin that last a lot longer than the normal 24-48 hours you get with a typical razor.
How do you use it?
(to see a demo of it being used fast forward to 1:53 on the video)
First things first, you need to purchase one. They range all over from $20-$200. Like I said, I have
Emjoi eRase e60
which is a great option. It's an easy-to-use size and has 60 tweezer-pieces (more than others, which makes the whole process faster.) It also can grab hair as short as 0.3mm.
When you're using it for the first time I suggest you take a shower beforehand. The warm water helps to open your hair follicles and cleaning and exfoliating your skin helps remove excess oil and dirt which helps when epilating. If you're using an epilator that can grab shorter hairs, it's also better to epilate when your hair is on the shorter side. That's because it's easier for the epilator to grab the hairs and, in my opinion, is a little less painful.
To use it, you basically just pull your skin taut and glide the epilator over your skin. You do not need to press at all. The tweezers will grab and remove the hair as it goes. I find it easiest to move against the grain of the hair (opposite to how it grows). I make a few passes in one area and then move to the next area.
Does it hurt?
I won't lie, it's not painless. But I admittedly have a pretty low pain tolerance and I can do it without much fuss. It's also important to know that it gets less painful overtime, just like how if you've waxed or used tweezers. It is like the skin gets used to it and it becomes less painful.
How long does it last?
I find that the skin stays smooth between 1-1/2 to 2-1/2 weeks.
Does it irritate the skin?
Epilating is actually better for sensitive skin because, unlike shaving, it isn't tugging at the hair follicles but simply ripping the hairs out. You will notice redness/bumps for about 12-hours after your first use. Once you get to your third or fourth time using it, you'll notice it only takes about an hour for that redness to diminish.
For a slightly more in-depth overview, check out the entire video I made all about epilators!
Have you ever used an epilator? What do you think?
Leave me any other questions about epilators in the comments!
The Emjoi eRase was sent to me by a publicist. I was not compensated in anyway for this review. All opinions expressed are, as always, my own.