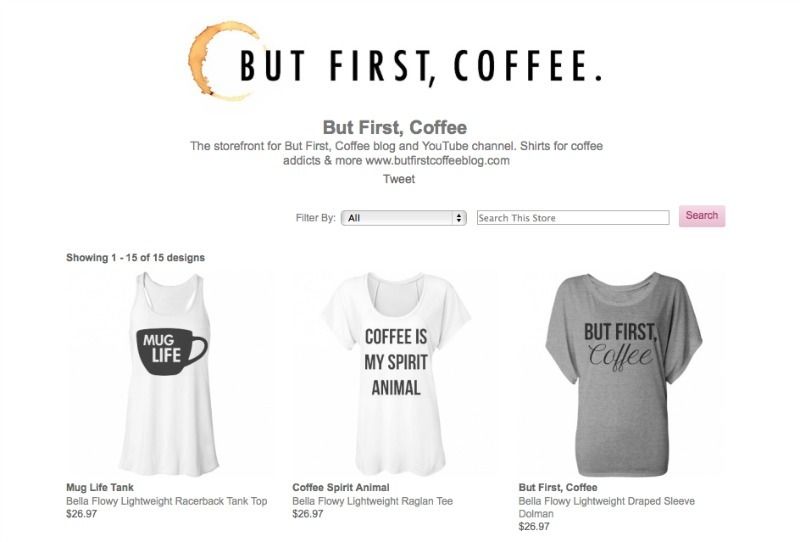 I have exciting news! I'm in the process of making a small storefront on a site called Customized Girl! It's going to feature clothing and some accessories for beloved coffee-addicts like myself (and maybe some other fun stuff thrown in there in the future!)
There are some designs currently available and you can visit the
But First, Coffee Storefront right now!
The shirts are designed by me and I make a small commission off each sale, but it's really more about getting a chance to combine my love of witty t-shirts with my love of coffee.
I'm going to run some giveaways and feature new t-shirts in the upcoming months, so make sure to be following me here and/or
instagram
to stay tuned on that.
If you visit
my storefront
I'd love your feedback, both good and bad, as it will help me on my future creations!
All items were purchased with my own money unless specifically stated or marked with an asterisk (*). An asterisk identifies a product sent to me for review or as a gift. I do not accept compensation in exchange for a good review. All thoughts and opinions expressed are my own.